Baby Hawk
Softly structured front and back carry option, with the high adjustability of a wrap-tie closure. Made in the USA.

Bassinest
The revolutionary HALO™ Bassinest™ Swivel Sleeper is the only infant bassinet that moves to bring baby to you.

Binxy Baby
Shopping has never been easier! Binxy Baby® provides your little one with the most convenient, safe and comfortable seat in the store with their award winning Shopping Cart Hammock™.

Bummas
Eco-friendly cloth baby wipes packaged in giftable colorful bundles.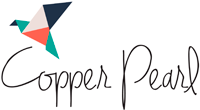 Copper Pearl
Trendy bibs, blankets and nursery accessories at great prices.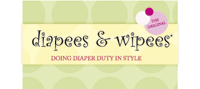 Diapees and Wipees
Invented by a stay at home Mom in 2004, the original Diapees and Wipees case holds 2-4 diapers and a travel pack of wipes, protecting and organizing your supplies in a stylish fashion. Use them with your favorite diaper bags, handbags or use them solo. New packaging includes a hard sided reusable wipes container!

doddle & co.
Introducing The Pop®, the cleaner pacifier, from Doddle & Co™. Made from 100% silicone, the nipple pops back into its own self-protective bubble when it drops.


GoumiKids
Natural baby essentials and apparel.

Halo Innovations
Founded by a dad who lost his daughter to SIDS, Halo Innovations has a single mission- to help babies sleep safely. Used in over 1000 hospitals nationwide, the HALO SleepSack® wearable blanket and Swaddle line is the market leader in safe sleep. Available in an extensive variety of fabrics, prints, colors and sizes up to 5T, with gift sets, Comfortluxe® sleepwear, and coming in 2014, a revolution in safe sleep at the bedside.


Lil Gents Bow Ties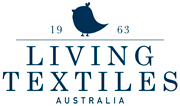 Living Textiles Baby
Extensive gift, accessory, bedding and room décor line for baby and kids. Fantastic price points and amazing quality.

Locally Grown Clothing
It started with a simple idea to sell t-shirts at the Des Moines, Iowa Farmers' Market and today Locally Grown® has grown into a nationally recognized, message-driven lifestyle brand creating awareness of where our food and clothes come from. Locally Grown® embraces the resurgence of farmers' markets, local agriculture and ideals of traditional craftsmanship and Americana. "Eating Local" and "Shop Local" have become a national mantra and like the Locavore® movement, there is growing demand for supporting our local communities. Locally Grown® is proud to design, print, source and manufacture all apparel and accessories in the United States! Support your local movement by proudly wearing Locally Grown® designs for adults and children!

Lolli Living
Extensive gift, accessory, bedding and room décor line for baby and kids. Fantastic price points and amazing quality.

Love of Pretty
Love of Pretty is made with only the finest, hand-picked materials and the utmost care because we're thrilled to turn our passion into our work. We love that as female entrepreneurs we can inspire and assist other women and girls to feel their best! Known to define a vision of color and confidence, bringing your favorite outfits to life. Our materials include gold, silver, and natural wood. Our girls' line is perfect for the joyful girls in your life looking for a fun, pretty, and special accessory too!

Maya & Max
On-the-Go accessories, Fashionable teething jewelry by Bijou and featuring Lullabell chime necklaces for pregnancy and beyond.


Moby Wrap
Baby wearing in style! Ergonomic comfort for healthy baby wearing.


Muddy Feet Boutique
Muddy Feet Boutique is a modern vintage childrenswear brand, specializing in retro swimwear for girls 2-12. Our swimwear is modest, yet fresh and fashionable. New styles and colorways are introduced each Spring/Summer. All Muddy Feet garments are carefully handcrafted and manufactured in Texas to ensure top quality!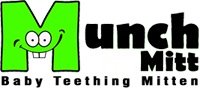 Munch Mitt
Innovative teething mitten that provides relief and sensory stimulation.


My Little Ladybug Bows
Handmade in Texas with economics in mind. All our bow designs are versatile and stackable and can be built up for "Over The Top Goodiness"! We are on the cutting edge of design creating original artistic flare while keeping with our mission statement - "No bow is over $4.00". Our talents are just not limited to hair bows, we also carry a large line of monogrammed undies - Boxers for boys and Double Seated Panties for girls, Birthday Creations - felt party hats, and Happy Feet- barefoot sandals for infants that match our shabby chic hair bow.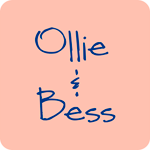 Ollie and Bess
Ollie & Bess is made only of pure pima cotton. Beautiful layette and clothing for kids up to size 6. Competitive pricing.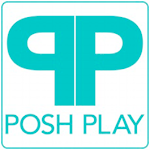 Posh Play
High style and high function. Playmats and essential accessories.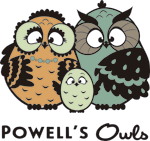 Powell's Owls
Premium quality amber jewelry for children and adults. Crafted with real Baltic amber directly from the source in Lithuania. Our company is the only amber company to have our products independently tested by the Gemological Institute of America for purity and authenticity. Powell's Owls is a brand that you can trust in 100%.

Product of the North
New, fresh and innovative baby bag line. Relevant and timeless pieces that reflect the culture and style of today's parents.

Swaddle Designs
A beautiful, multi-functional blanket optimized for effective swaddling. The Ultimate Receiving Blanket™ is the optimum shape and size and the exclusive 1-2-3 Swaddle™ tip tag (patent pending) makes swaddling as easy as 1 2 3. This innovative product was designed by an RN and mother who had consultations with PhDs in infant research. Burp sets and lovies coordinate with the swaddling blankets and make great gift sets. Newest products include zzZipMe Sacks™, washcloth sets, bibs, stroller blankets, hooded towels, and cashmere blankets.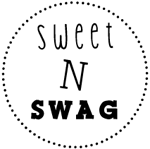 Sweet N Swag
Best prices for moccasins, booties, accessories, bow ties and suspenders.