Bassinest
The revolutionary HALO™ Bassinest™ Swivel Sleeper is the only infant bassinet that moves to bring baby to you.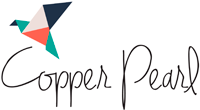 Copper Pearl
Highly sought after - asked for by name! Trendy bibs, 5-in-1 Multi-Purpose Covers, Swaddle Blankets, Burp Cloths, Quilts, and more. Wide array of patterns and new items added frequently.

Halo Innovations
Safe Sleep Made Easier. When HALO's Founder, Bill Schmid, lost his daughter to SIDS, it became his mission to make simple, innovative products that make safe sleep easier and more comfortable for baby. At HALO, we maintain and uncompromising commitment to safety, which is one of the reasons why HALO is the #1 trusted choice of hospitals. Keeping baby safe, secure and comfortable overnight means everything. Trust HALO to make it easier! HALO offers revolutionary sleep systems like the DreamNest Open Air Sleep System, the multiple award-winning Bassinest sleeper series, and SleepSack Swaddle and SleepSack wearable blanket products. HALO also provides retailer support through complimentary training and point of sale videos, materials and signs to help promote education and products to your customers.

Locally Grown Clothing
It started with a simple idea to sell t-shirts at the Des Moines, Iowa Farmers' Market and today Locally Grown® has grown into a nationally recognized, message-driven lifestyle brand creating awareness of where our food and clothes come from. Locally Grown® embraces the resurgence of farmers' markets, local agriculture and ideals of traditional craftsmanship and Americana. "Eating Local" and "Shop Local" have become a national mantra and like the Locavore® movement, there is growing demand for supporting our local communities. Locally Grown® is proud to design, print, source and manufacture all apparel and accessories in the United States! Support your local movement by proudly wearing Locally Grown® designs for adults and children!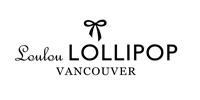 LouLou Lollipop
By combining a timeless, feel-good aesthetic, memorable pops of color, and an uncompromising commitment to the safest, highest quality materials, LouLou LOLLIPOP is redefining baby goods. All our products, from silicone teething jewelry to muslin blankets, are ASTM, CPSC and CPSIA compliant to meet local and international safety standards. And, because accessibility is key, we make sure they're of the most stellar quality at the fairest prices. LOULOU LOLLIPOP is redefining baby goods in pursuit of better, cuter, and safer products for every newborn adventure.


Malarkey Kids
As Malarkey Kids products were designed by a mom with safety and quality in mind, you can trust that everything we make is held to a very high standard. Our teething products are made of 100% food-grade silicone and are BPA, latex and phthalate-free. Everything we sell has exceeded Global safety testing standards, including CPSIA regulations. Our products can be chewed on, dragged around, and loved so much you have to sneak them away from sleeping hands on laundry day. Trust us - we give them to our own babies, so you can feel good giving them to yours.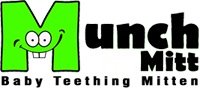 Munch Mitt
The original, mom-created Munch Mitt is the world's first silicone teething mitt. It is a wearable teething toy for infants who cannot grasp or hold a standard teether. Perfect for the car seat, stroller or some tummy time! The patented, award-winning teething toy was designed by a mom who wanted to provide her baby with the ability to soothe baby's teething pain.

Poppy Knots
Poppy Knots designs and manufacturers the perfect accessories for your little ones. Headwraps, headbands, turbans, bows and other accessories are made from buttery soft fabrics in on-trend colors. So many options, your customers will want to buy all of them!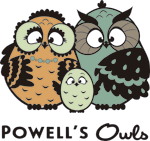 Powell's Owls
Premium quality amber jewelry for children and adults. Crafted with real Baltic amber directly from the source in Lithuania. Our company is the only amber company to have our products independently tested by the Gemological Institute of America for purity and authenticity. Powell's Owls is a brand that you can trust in 100%.

Sweet N Swag
Fashionable infant and toddler shoes for boys and girls. Matching accessories include headbands and bows, bow ties, suspenders, pacifier clips, play mats and more. Vegan leather and great price points!